Ram Pothineni Hindi interview for Skanda highlights?
on Sep 23, 2023
Blockbuster Director Boyapati Sreenu's 'Skanda' headlined by Ram Pothineni is releasing worldwide on September 28th in Telugu, Hindi, Tamil, Kannada and Malyalam languages. The film is generating unprecedented hype with the promotional content and all songs became chartbusters. As the release date is nearing, makers are getting busy with promotional activities.
Recently actor Ram Pothineni interviewed by Hindi dubbing voice artist Sanket Mhatre. The voice artist was all praises for the actor's talent on screen and how it influenced him to do something way greater than required.
Ram Pothineni also lauded dubbing artist efforts for making it reach to many more people through thier voice. He said, "I understand the value of dubbing because it can improve performance." I'll recognise your worth after seeing the Hindi dub because it will enhance the performance."
"Whichever character I play, it's a mixture of four things," he shared his process to play a character. The first is the director's creativity while writing, and the second is the director's personal vision for the character. Because I'm playing the character, there will be my interpretation of the character and my personal opinion after listening to the story."
He added, "These will be varied percentages, and I will need many interactions with the director to get the most out of a character. For the film Skanda, Boyapati Sreenu garu told me that when I punch, it should seem like Bulldozer force. That's why I've gained weight and did 3AM workouts."
When asked about his plans for a straight Bollywood film, he stated, "I will do a Bollywood film if the right script and director come to me." My mentality is that I don't want do any film half-heartedly. Because cinema is my life, and I want to contribute everything I have to every project."
Sharing his meeting with King Khan "I recently met Shah Rukh Khan sir, and my dear friend Atlee introduced me to him," he remarked. When you meet SRK sir, he makes you feel like the most important person in the room. He inquired about my project and watched the trailer; he didn't have to do so, but he is SRK."
In response to a question about his favourite dialogue in Skanda, he stated, "They didn't revealead my favourite dialogue in any promotional material, and I think you'll love those in the theatre." There's a entertaining dialogue with second look that's deeply rooted Telugu word and will appear during intense action episode, and I'm curious to see how you've improvised it."
The actor discussed his most powerful superpower. "My biggest superpower is that when fans see their favourite actor, they smile even if they're in a bad mood," he remarked. It was a blessing that I was able to see this in Mumbai while filming Double Ismart and many more times."
"It was a challenge for the entire team while creating songs because we had to manage the lip sync and meaning," he added while discussing the team's efforts for the songs. And if you like it, we are pretty successful in our job. I believe that in many dubbed films abruptly cut the song segment or use only music, robbing the audience of the experience. That's why we took care for Skanda."
"I had a good connection with Hindi as my mother was brought up in Kashmir and Assam," he stated of his Hindi connection and favourite actors. My grandfather used to listen to Hindi music all the time, and my fav is Tujhe Dekha tho by DDLJ. I love Shah Rukh Khan sir, Salman sir, Aamir sir, and Hrithik, and I admire Ranbir Kapoor in the current generation, as well as all of Bollywood's actresses.
The actor shared about his interest to play Virat Kohli role in his biopic, he said "A lot of people say I have close match to Virat Kohli! I love him and I love to play the character."
When asked about the first Bollywood actor he met and how memorable it was, he answered, "The first Bollywood actor I met was Salman Khan sir." Ritiesh Desmukh and Genelia are two of my closest buddies. I worked with Genelia on Ready, and while we were filming in RFC, Ritesh informed me that Bhai was on his way. I was shy and wanted to leave, but Ritesh grabbed my hand and stopped me. He introduced me to Salman sir, saying, "I remember, you did a great job in Ready." It was an honour to have Salman sir see my work and remake it, but meeting him and receiving a praise from him was a blessing."
"Skanda is a Pakka Telugu film, and we are releasing it in Hindi and all other languages for the people who love my films," he added talking about Skanda. We intend to provide a cinematic experience for the audience on the big screen across India."
He remarked of Boyapati Sreenu's efforts in action sequences, "He gives his best efforts to showcase his hero in an amazing way." He worked very hard for the action parts in this film, notably the climax, and we shot it for 24 days straight, from early morning to late at night. I recently saw the film, and the effort was evident in every frame."
He also talked about Thaman's work, saying, "Skanda climax is something I've never done before." Thaman S, our music director, was stunned after seeing it and exclaimed, "You've given me an elephant, and now what do I play for this elephant?" With Thaman's score, I believe all speakers will be blasted and theatres will be renovated for sure."
Sharing a message for Hindi audience, he whole heartedly said, "Thank you for the overwhelming response to my prior films on YouTube, and your support has inspired me to release Skanda and all of my next films in theatres across India. I was privileged to receive love from Bangladeshis and Nepalis in different nations when I was filming. I sincerely hope you enjoy Skanda even more when you see it on big screens."

Latest News
Video-Gossips
TeluguOne Service
Customer Service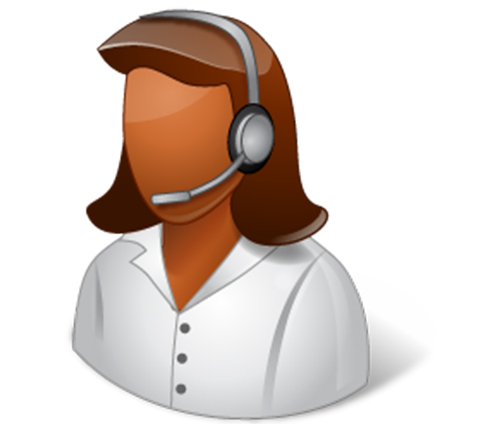 Live Help 24/7Customer Care