Soukyam Movie Review
on Dec 24, 2015
From a long time, Gopichand is exclaiming that he won't experiment from now onwards but will deliver films only that will entertain audience. On that note, he picked "Soukyam" under AS Ravikumar Chowdary's direction. As the film is promoted as a routine masala but hilarious treat, lets see how it is.
The CONTENT:
A jobless, aimless, ridiculous and useless guy Sreenu (as said by a character in the film itself) helps his friends to get married. When it comes to his marriage, he keeps on searching for girl Sailaja (Regina) whom he met 3 months back. Cut to flash back, Sreenu falls flat for Sailaja in a train journey and later proposes her. She too loves him but by the time he introduces them to his sister and brother-in-law, Sailaja is taken away by goons of his father. The rest of the film is about, how Sreenu manages to beat Sailaja's father's goons and marries her. Meanwhile there are other bunch of goons who forcibly come into the story and try to impress. And then there are comedy characters who make sudden entry just only to make us laugh. Cut through all these routine dramas, how film reaches climax is the actual story.
The EFFORT:
On-Screen:
Gopichand slimmed down a little more than Jil, but haven't improvised in picking up happening scripts. Sticking to routine silly scenes, known plots and 5-song-4-fights routine, he has come up with routine acting only. There is nothing new we could boast about.
Regina is looking good, but we can't praise either her acting prowess or her glamorous side. Both ways, she is not on par with any of her contemporaries. Either fire brand acting or dazzling presence all over songs is needed. She lets down both ways.
Other actors like Mukesh Rushi, Pragathi, Raghubabu, Satya Krishnan, Sivaji Raja, Surekha Vani, Chandu have all appeared as usual— nothing new to talk about. Comedians Posani, Prithvi, Saptagiri and Krishna Bhagavan tried hard to make us laugh, but succeeded partly. This time neither Baahubali spoof, nor Srimanthudu spoof worked. Brahmanandam episode is a mere waste.
Off-Screen:
Director AS Ravikumar Chowdary claimed very big about Soukyam, but in the end, he has failed to come up with a new story, screenplay and also direction. Using a remix of all Sreenu Vaitla and Kona Venkat house dramas, he has churned out yet another routine 'drink' for audiences. Neither his screenplay-direction, nor his way of conceiving scenes brought any interest on the film.
Other departments like Prasad Murella's cinematography, Kona-Gopi's dialogues and Gowtham Raju's editing are pretty average. Anup Rubens need to reinvent himself, as his tunes are failing to excite. Background score is literally uninteresting, while songs don't sound hummable, but bring the feel of hearing them already in other albums.
The PLUSES:
Nothing Nothing Nothing
The MINUSES:
Everything Everything Everything
BREAKDOWN:
Directors like AS Ravikumar Chowdary are failing time and again to pick up impressive scripts. Other than cooking those routine stuff, he is not able to come up with something really interesting. While that routine masala worked for Pilla Nuvvuleni Jeevitham recently, it got rotten now.
For any routine Kona-Gopi dialogue provided movies, there is a scene where hero helps his friends getting married. Same here. (Reference: Ready movie). Gopichand does the same things as his co-characters say, he is jobless, workless, ridiculous and useless guy. Then a girl is introduced through a flash back, who is very simple and simply travels in trains. Scope for train comedy here. Bring Posani and others, to irritate and laugh audiences with double meaning punch dialogues. (Venky movie). As expected, she will be taken away by goons, who happen to be her parents (Ready movie again).
As second half opens, scene shifts to a house in Kolkata where heroine's father is a big shot, an influential king maker. At the same time, hero enters heroine's house to take control of situation (Namo Venkatesa movie). And now, audiences are getting bored, so what to do? Push some songs yaar. Regina's glamour failed to attract crowds, so is Anup Rubens' horrible music. So push some comedians like Prithvi and Krishna Bhagavan with Baahubali and Srimanthudu spoofs, because this is the season of spoofs. Then a comedy of errors takes place. (all Sreenu Vaitla movies). Finally the movie reaches climax, not because story is unfold, but runtime is getting over.
To send audiences with huge smiles on faces, it's better to make climax fully comic like a Racegurram. So Soukyam team brings Brahmanandam here. With writers failing to write exciting scenes, what would he do anyway? Temper spoof and Gabbar Singh antyakshari scene made it sound like a cheap telefilm than a feature film. Finally the movies ends, on a routine note.
Like any other Friday, this time too audiences haven't got anything new to boast about. With Kona Venkat and Gopimohan as dialogue writers, expecting a big twist is a twist, because giving a new twists is never in the twisted diary of these writers. Forget the film, and go watch Ready or Venky if you want.
Final words: Waste of valuable time.
RATING: 1/5


Latest News
Video-Gossips
TeluguOne Service
Customer Service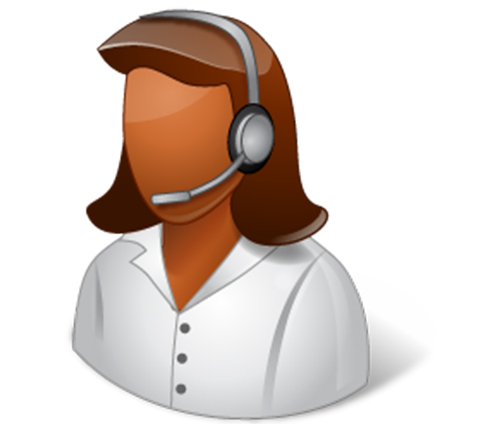 Live Help 24/7Customer Care