BAAHUBALI (The Beginning) REVIEW
on Jul 9, 2015
Baahubali storm has begun , From Shankar to Karan Johar every one were praising this film . Check out our exclusive review of the Indian epic film " Baahubali " ( The Beginning ) . SS Rajamouli and Prabhas done it again but this time it is huge
'Blockbuster' is the word about "Baahubali" all these days for its stunning visuals, spectacular promotion and the hard work put up by Rajamouli and Co. As the clock ticked 10th July, theatres in Hyderabad competed with each other to screen the first ever show of the film. Let's see how this magnum opus is.
The CONTENT

Sivudu happens to be an infant left behind by Sivagami (Ramya Krishna) and grows in a tribe at the foot of a giant waterfall. Every day his fascination to find out what is up at the top of the hill grows. One day he finally climbs the fall and falls in love with Avantika, warrior from unknown group who push efforts to release Devasena from clutches of Bhallaladeva (Rana). Giving an oath to Avantika, now her lover, Sivudu enters the extravagant Mahismathi kingdom to get Devasena (Anushka) out unchained. Meanwhile Kattappa (Satya Raj), a loyal slave warrior, tries to protect Bhallaladeva but finally encounters Sivudu. What happens to the story after everyone identifies Sivudu as son of Amarendra Baahubali is the rest of story. Will the flash back reveal the fight between brothers, Baahubali and Bhallaladeva and on what note this film ends, is something we have to see on silver screen.
The EFFORT :

On-Screen:

Prabhas is stunning in his rock-cut avatar as he looks quite slim and charming as Sivudu, while he is bulk and ferocious as Baahubali. His cute romance with Tamanna is on one side while his heroics as a sword-wielding warrior are on other side. As the lead man of the flick, he stole the show completely.
Rana on the other hand is bulk, but not ferocious enough to scare as handsome villain. Though he compared his role to that of a Ravana, there is not much depth in his performance. Taking the emotions out, he has done a wonderful job with fights and chases.

Ramya Krishna and Satya Raj have stolen the show, because their characters have immensely author backed content. In the role Sivagami, Ramya portrayed some royal emotions and she bought an intense feel to the theme as mother of two princes Baahubali and Bhallaladeva. Satya Raj on the other hand did some decent performance as slave boss and the honesty his role depicts is honestly felt in his eyes. Similarly Nasser also portrayed his role of Bijjaladeva with utter triumph, though it's a negative character.

Tamanna provided ample glamour element at one end, and also showcased her fighting skills on other end. It's Anushka who thrills you, because her make-up is so dark and fierce. Though she has just couple of scenes, they are quite hard hitting.

All other actors like Adivi Sesh, Rohini did their part well and Rajmouli has extracted whatever needed from them.

Off-Screen:

Nothing new to talk about Rajamouli, as he knows quite well about where he should use emotions, where he should tweak music, where to tackle background elements into play and how to handle action to up the graph of a movie. This time he pulled another giant feat as he decided to showcase a spectacular marvel to Telugu audiences. More than his tight screenplay, this time his vision of Mahismathi is terrific. He extracted brilliant performances from everyone, though his trademark screenplay got toned in second half.

Cinematographer Senthil and production designer Sabu Cyril have done a brilliant job as they recreated the fictitious kingdom of Mahismathi much close to reality. Working close with VFX Supervisor Srinivas Mohan, these three stood as right and left wings of Rajamouli to turn blue-mattes into realistic world. Flawless visual effects, mind blowing art-work and everything filmed from terrific cinematic angles are the backbones for the film. These three deserve a pat on the back.

Editing by Kotagiri Venkateswara Rao is slick this time, while costumes designed by Rama Rajamouli and Prasanthi Tipirneni are awesome. To help the director play with his characters easily to the extreme, every costume is carefully designed and that could be noticed on the screen.

It's Keeravani who lights up each scene brilliantly with his magnanimous background score. As each sequence cuts into a new sequence, the transitions of emotions are flawless due to the fluidic background score and a perfect re-recording.

The PLUSES:

· Complete visuals of the film

· Greenery of first half

· Terrific background score

· Kalakeya battle sequence in parts

The MINUSES:

· Predictable plot on a whole

· Poor climax

BREAKDOWN:

Director Rajamouli is master craftsmen who know the art of cinema to the core. This time his creative imagination has grown by leaps and bounds as he delivers the first ever epic-war film for India. Taking 20% budget of Hollywood movies, he tried to deliver 80% of their quality and he succeeded.

Film starts on interesting note as Rajamouli cleverly introduces us to Mahismathi and the following villages at its foot. The whole episode of Sivudu and his tribe is stunning as the giant seamless waterfall always amazes us in the background. Though a creation of VFX, it's realistic and breathtaking. As Sivudu starts romancing Avantika, the feel of love could be felt to a higher tone. No doubt, Rajamouli knows where to portray his heroine's glamour and he did that again. Until the interval, characters are introduced in a row and finally Rajamouli has given a different bang this time. Unlike a terrific action sequence he has chosen a bang of emotions to give the punch. Especially Anushka and the sound Baahubali gave goosebumps. Till here the film looks extraordinary as audience look eagerly for second half.

As second half opens with another terrific action sequence, the films graph fires up to new level. One wonders why this sequence isn't used as an interval bang. Later the movie slips into flashback mode and then the story looks very old fashioned and quite known to us. As the two brothers decide to take on Kalakeya in a battle to decide the winner of throne among them, the big battle starts with a high note, but ends simply. Rajamouli has provided highs and twists in the battle at regular intervals, but only a few them have that punch value. Once the flash back is out, not many know that the film also ends. A simple twist, ends the tale.

Never before seen kind of visuals and the overall spectacular treatment with artistic set-designs and locations is amazing. However, Rajamouli's forte is terrific screenplay and somehow that missed its deep presence. First half is okay, as it has to dive the audience into the magical Mahismathi world and provided good glamorous relief as well. But as the fierce Kalakeya battle starts, somehow the film's graph slowed down. Also if the makers had come up with dubbed Telugu lines as sub-titles for Kalakeya langauge, it would have sounded awesome. As audiences do not understand those dialogues, they are scratching heads in those scenes. But the pale ending left a feeling of dejection and disappointment. Rajmouli should have thought of a better twist or reason to end the movie.

Baahubali will be extremely liked for its magnificent look, but will disappoint due to simple ending. The end is not so intriguing like that of a Lord of Rings or Hobbit films to wait for years for the next. Otherwise, Rajamouli has upped the bar of Indian graphics and war films, as he has almost matched the quality to Hollywood standards. There are no memorable dialogues however that could spin the flick around them, but the delight of hard work that went for 3 years could be felt on screen.

The FINISHING Line: Baahubali answers Hollywood technically
RATING:3.75/5

Latest News
Video-Gossips
TeluguOne Service
Customer Service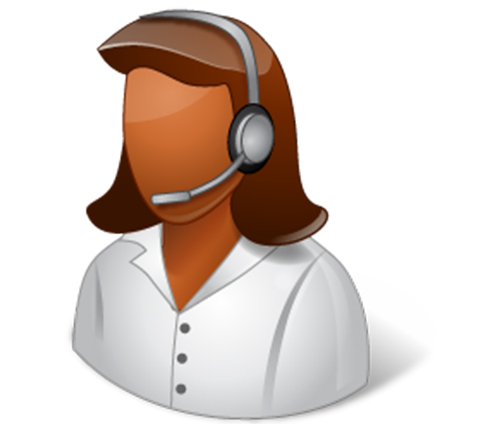 Live Help 24/7Customer Care